The Final Pumpkin
Palpitations!
Olivia with her gorgeous pumpkin Buttercup, 889 lbs.

First place at the California State Weigh Off at Borchard's Farm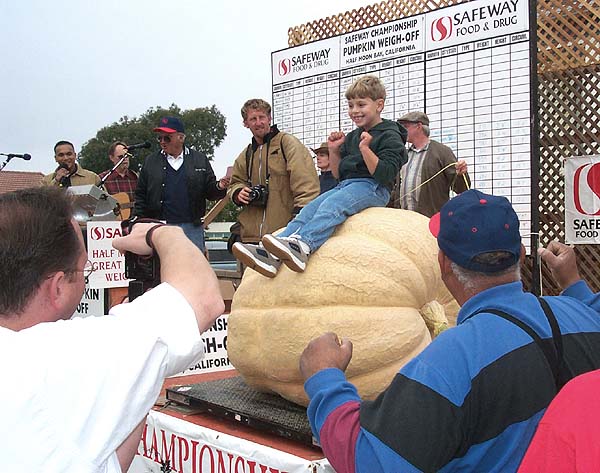 Tony on the scales at Half Moon Bay with Quasimoto - 826 lbs, eighth place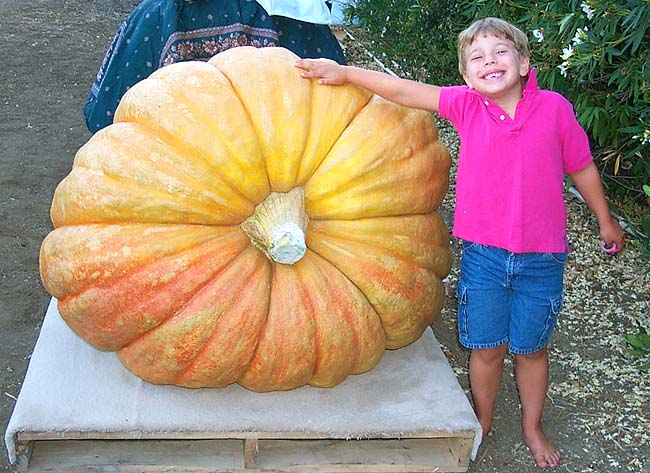 Tony with Audry, 910 lbs. Fourth place at Elk Grove, 13% heavy and not a seed in her.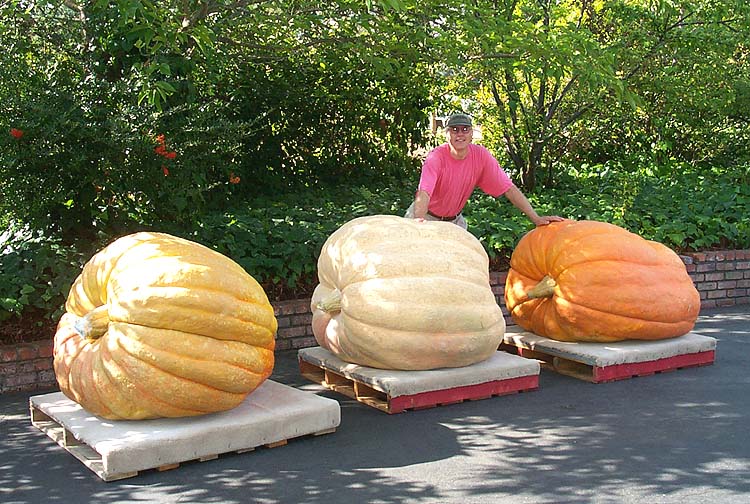 The pumpkin farmer and his crop... Audry, Quasimoto, and Buttercup
vince
best 971, 2002
zone 9, the split zone